King của Surefire Vapor là một thiết bị vô cùng đáng tin cậy. Chiếc mech mod này có thể sử dụng với pin 18350, 18500 và 18650.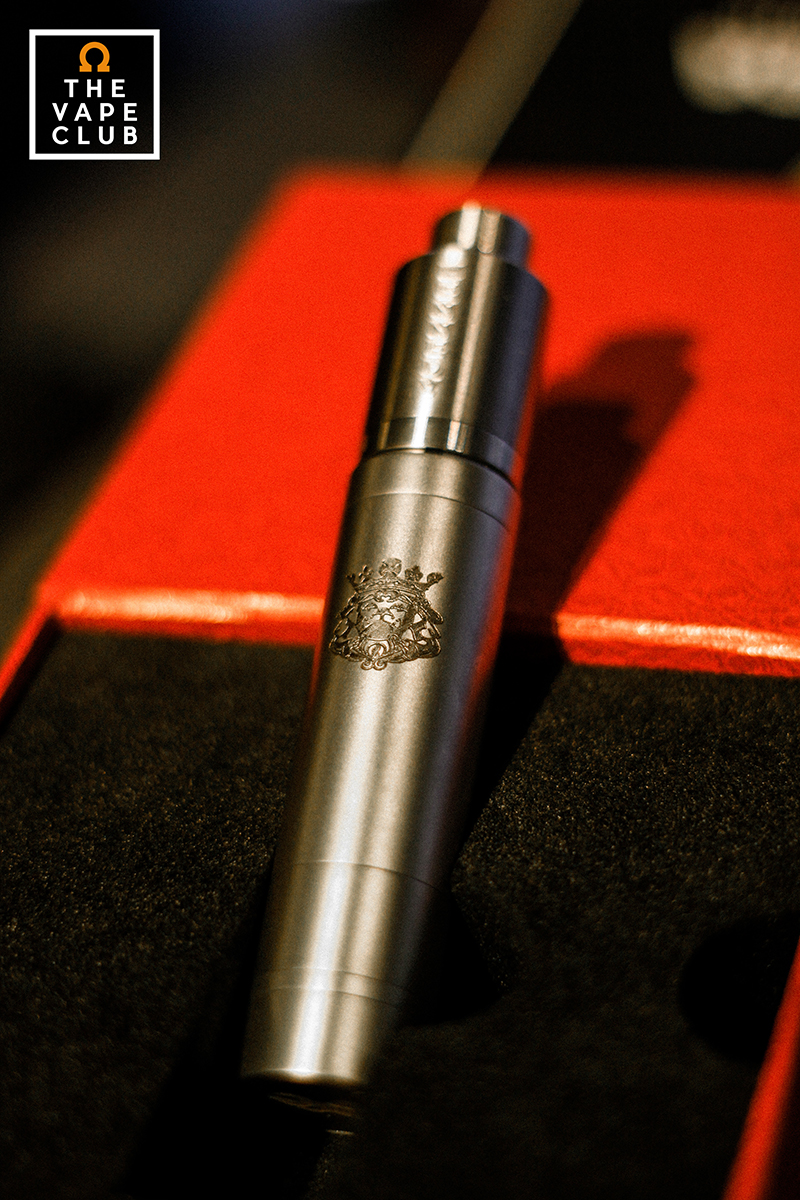 Features:
- 23mm in diameter
- Jeweled Stainless Steel
- Adjustable airflow control
- Adjustable pins for both the atomizer and battery adjustment
- Copper contacts
- Reverse threaded locking ring
- Adjustable throw on switch. Tighten to shorten throw, loosen to lengthen.