IPV5 là một box mod được lòng rất nhiều vaper. Với sức mạnh lên đến 200W, thiết bị này gây ấn tượng với người dùng ngay từ lần đầu tiên sử dụng. Có chế độ kiếm soát nhiệt tốt cùng với sự hỗ trợ của dây Ni200 Nickel, Titanium, thép không gỉ, nguồn năng lượng dồi dào sản sinh từ 2 pin 18650. Ra đời sau IPV D3, IPV 5 cải tiến khá nhiều không chỉ là tính năng mà còn mang một dáng vẻ mới, màu sắc mới bắt mắt hơn rất nhiều. Thân máy không quá to so với công suất thực sự "khủng" vì vậy người dùng dễ dàng cầm chắc trong tay mang đi bất cứ nơi đâu. Vẫn là màn hình OLED hiển thị thông tin rõ ràng và các nút chức năng dễ dàng kiểm soát.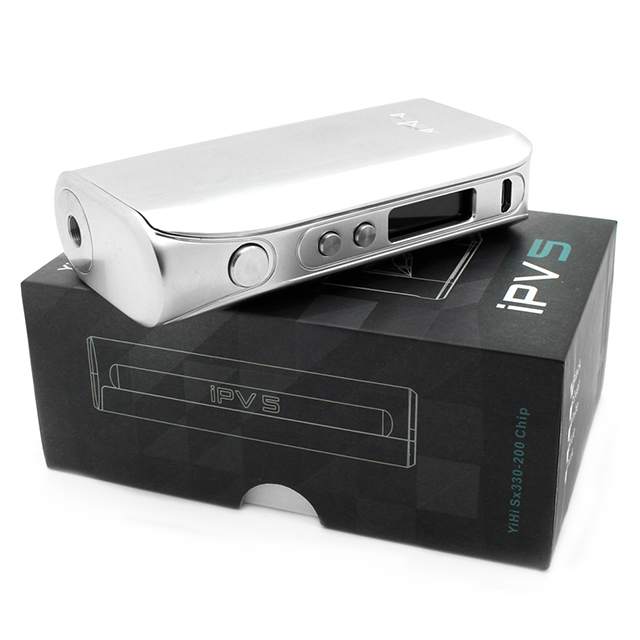 Chú ý: Nếu bạn đang dùng nguồn có công suất tối đa là 75W, hãy đọc kĩ hướng dẫn sử dụng dưới đây:
Hãy chắc chắn rằng pin đã được lắp và máy đã bật Ensure batteries are properly inserted and the iPV 5 is on.
Vào mục Menu và chuyển sang chế độ Joules (J).
Chuyển chế độ đốt sang Ti01 (Titanium)
Thoát khỏi Menu và chỉnh về 120 J
Quay lại Menu và chỉnh lại về Power Mode.

Tính năng:
Chip YiHi SX330-200
Công suất hoạt động: 10 - 200W
Điện trở hoạt động: 0.15 - 3.0 ohm
Hiệu điện thế hoạt động: 1.0 - 7.0V
2 pin 18650


Sản phẩm bao gồm:

1 iPV 5 SX330-200
1 Micro USB
Hướng dẫn sử dụng.